Most of the retailer's face setbacks on inventory tracking and management. As an inventory controller, there are certain issues related to the products on display such as not having the right selling price, having damaged barcode and a limited visibility on the inventory availability. This would affect the customer experience in the retail store.
Taking the time to look at and understand these challenges can be a turning point in solving them. They cannot be solved once and for all, but require persistent work and innovative approaches, else they can become serious problems that have a major impact on the profitability of a business.
PowerTrans helps the users by providing visibility of the product details, inventory, pricing and enables them to print barcode and initiate inventory transfer on the go for Retail Store / Retail Inventory users, Manufacturing and Trading organizations to enhance customer experience.
This has been addressed by our expert team providing easy handling of barcode printing, validating the price, ensuring proper maintenance of inventory. By doing this, it indirectly benefits the customer experience by having the right information in the retail store and Optimized Inventory by our handy mobile app PowerTrans.
Case  1 : The customer makes an inquiry about an inventory of a product. The Store Keeper does not have enough information with him. He passes on this query to the backend team, and they check the inventory availability details of the product. In the meanwhile, the Customer gets disappointed and leaves the store. Using this handy mobile application PowerTrans, powered by Microsoft Power Platform, the Store Keeper is able to check the onhand inventory and provide a prompt response at once.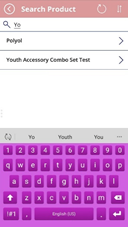 Case 2 : The customer makes an inquiry regarding the pricing as to why there is an increase since his last purchase or why there is a change in pricing and so on. The Inventory Controller is unable to retrieve the relevant information on time. By the time he checks for more details, the customer, unable to wait for a long time, leaves the store.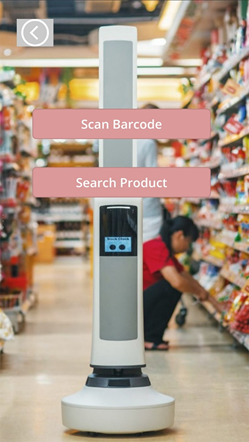 Using PowerTrans, powered by Microsoft Power Platform, the Inventory Controller could check the various price history of the product across different timelines. This makes the customer happy as he gets a quick response.
Case 3 : The Store Manager comes across a damaged barcode on the shelf.He is able to generate and print the barcode label of that product immediately.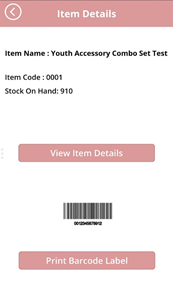 Also if the location of the product is changed to many places, the transfer order can be created. All the inward and outward transfer can be monitored using this handy mobile app PowerTrans.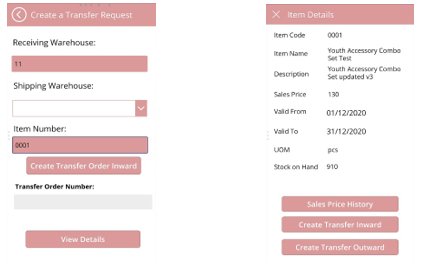 We address all the challenges in inventory management with our capabilities. To know more about PowerTrans app contact us at contact@codevalue.in and follow us @codevaluetechnologies