Since consumers are increasingly prioritising digital channels in their purchasing decisions and choosing to interact with salespeople less frequently, we are aware that the lives of sellers have undergone significant recent changes. This means that when sellers have the chance to meet with buyers, a lot depends on that one encounter and the subsequent follow-up activities. The deal must be won by the seller at all costs.
We also know that when sellers have the right tools, at the right time, they win more with customers. This gives us profound insight into the power that technology can play in enabling sellers to do more.
AI has already started to play a significant part in assisting merchants in getting a customer's "yes" more quickly. Whether it be to automate the sales process, know customers more deeply, or simply help sellers be more productive, AI holds unrivaled value to sellers and sales organizations.
Full access to conversational intelligence from sales
With sales conversation intelligence, sellers can quickly understand where their customers are in their sales journey and what they can do or say next to get the most from the interaction. It's great for sales managers too, who can see what's working for their top sellers and help coach the rest of the team.
sales conversation intelligence is so transformative for sellers that everyone should be able to experience it.
New features supporting sellers
Benefits of sales-specific insights based on Microsoft's powerful AI and natural language processing capabilities:
Sellers will gain guidance in real time as they talk with customers on a call or in a Microsoft Teams meeting.
Sellers will be presented with suggested resources like talking points, product and pricing details, and competitive battle cards to help enrich their conversations—as they happen.
These features will provide real time insights based on customer conversations to help sellers make the most of their customer interactions.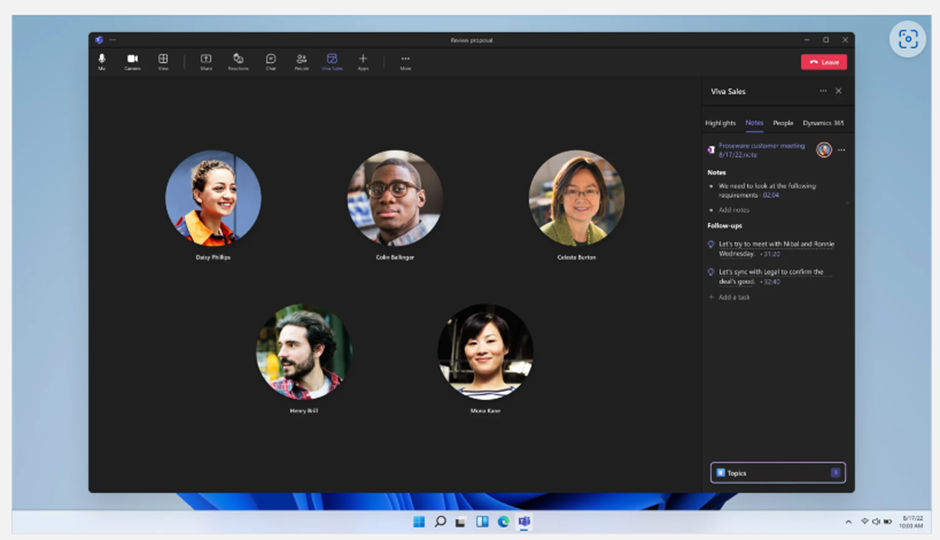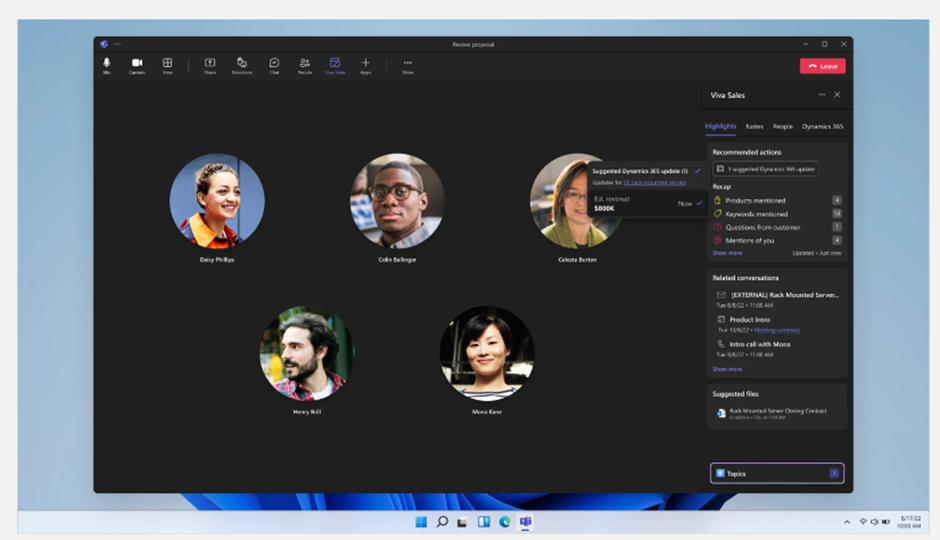 Learn more
At a stage where technology can actually improve the sales process, with AI, NLP, and conversation intelligence seamlessly helping sellers.
No matter how big or small your business is in the current market, Microsoft Dynamics 365 Sales advanced AI features has benefits to support you in getting over your challenges.
As a Microsoft Gold Partner, our team's professional and knowledgeable consultants deliver excellent solutions within defined timelines.
Please reach out to one of our experts for more information on Dynamics 365 Sales and our services. please contact us at contact@codevalue.in and please follow to CodeValue Technologies Pvt Ltd.