Nestlé is the largest food company in the world, and a key to its success has been its ability to balance continuity with change. The company recognized that its employees needed better access to data to react quickly to the market. The company had developed a centralized data warehouse, but it needed to combine it with local datasets to improve decision making and provide sustainable organic growth. Using Microsoft Power BI and Azure, Nestlé created a strong and lasting solution to help the company keep up with the speed of change while staying true to its purposes and values.
Nestlé is a transnational food and drink company headquartered in Switzerland. Nestlé was founded in 1866 when Henri Nestlé developed an innovative infant food that eventually led to a merger with Anglo-Swiss Condensed Milk Company to form what's known today as the Nestlé Group. Nestlé produces and distributes food such as cereals, chocolate, dairy, and ice cream all over the world.
Nestlé has over 291,000 employees and 403 factories, and it had CHF92.5 billion in sales for 2019. With such a large company, finding and managing the right tools for employees to make valuable business decisions is both vital and challenging. Nestlé implemented Microsoft Power BI three years ago to help give those who make business decisions access to the data they need whenever they need it without waiting for reports from centralized BI teams.
Building on a strong centralized BI
Technological advancements continue to increase at a rapid rate, but Nestlé has a history of attracting talented data, analytics, and IT professionals from diverse backgrounds. Keeping up with the speed of change and being able to react quickly to the market gives Nestlé a competitive advantage.
With the enormous size of Nestlé, navigating how to scale data to the entire company and allow quick responses to market actions is always a challenge. To stay on top of this challenge, Nestlé has developed a successful centralized data warehouse. The need to combine this centralized data with other local datasets provided opportunities for improved decision making and sustainable organic growth. Nestlé is focused on growing self-service BI to stay competitive and bring data to employees in a modern and efficient way.
Having quality data and reliable analytics while also enabling business users to create and share information with peers has been important when choosing what tools to implement. Nestlé selected Power BI in 2018 to help business users find the right data to react to the market. The current process of expanding Power BI to more of the organization is helping eliminate previous BI tools and continue positioning Nestlé as a modern and advanced company.
Building blocks for successful BI
The analytics technology stack at Nestlé consists of four areas. Components from these areas are the building blocks for successful analytical solutions:
BI tools
Machine learning and statistical platforms
Data management solutions
Data governance and integration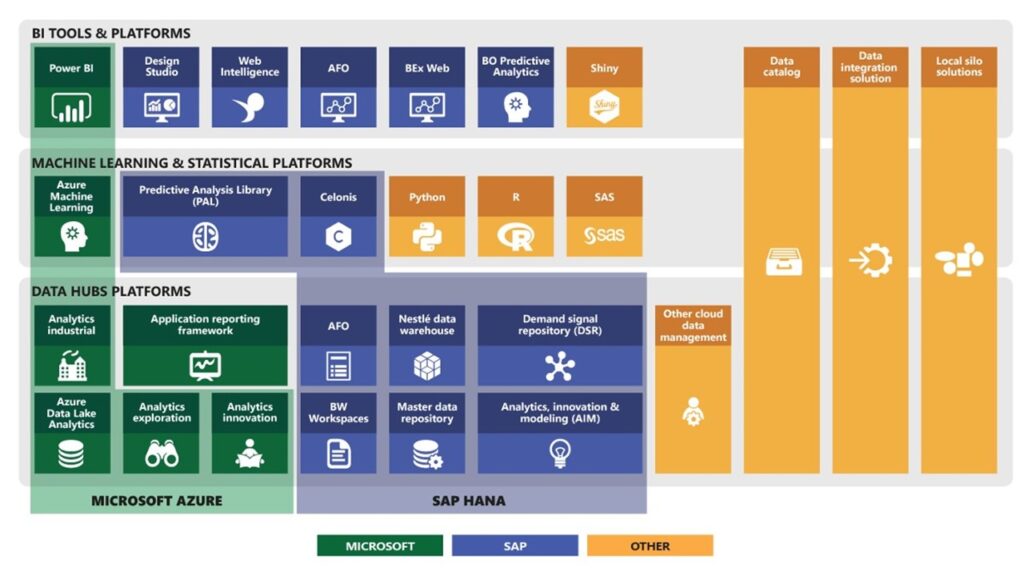 Figure 1. Tools and platforms used for BI at Nestlé. For larger versions of all the figures in this story, go to the Downloads section of the left-hand sidebar.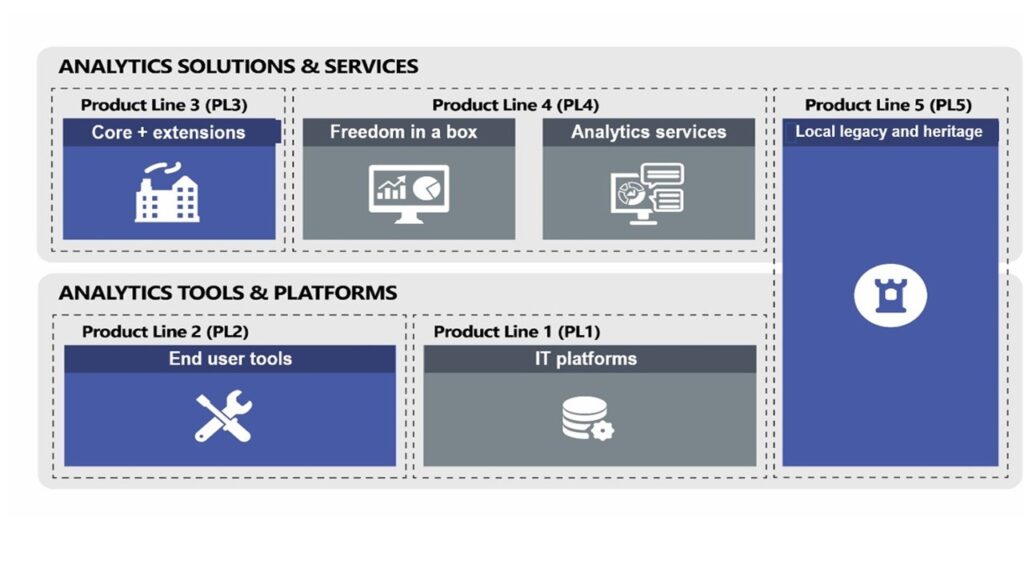 Figure 2. Analytics solutions and services
Areas such as strategic revenue management, marketing, and customer segmentation use these building blocks as the basis for analytical solutions and services at Nestlé.
Power BI and SAP BusinessObjects are used as the BI tools throughout the organization. Nestlé chose Power BI because of the freedom it gives to users and the small learning curve for those who are unfamiliar with BI technology.
The cloud journey at Nestlé includes delivering new business use cases that historically haven't been possible with on-premises platforms. Moving to the cloud provides a more scalable, efficient, and advanced solution. Many of these new possibilities center around machine learning and statistical platforms. Analytics service lines have been built over the last three years, and Nestlé now has an established center of excellence with skilled data and analytics professionals.
Power BI users at Nestlé have also been taking advantage of many AI capabilities in the tool. Users have been utilizing Q&A to ask questions using natural language to generate data in dashboards. Nestlé is also using AI visuals and quick insights in Power BI to help unearth trends in data.
While enterprise data warehouses are on SAP, there's a growing ecosystem in cloud data management platforms, including Microsoft Azure. Nestlé strategically chose which Azure technologies to implement first with great intention, and established an R server in Azure to implement machine learning models with Azure Machine Learning.Nestlé continues to invest in Azure technologies one step at a time to help ensure best practices and establish a lasting foundation for future advancements to help with data governance, accessibility, analytics, storage, and transformation.
The evolution of Power BI
Initially,Power BI Desktop was made available to everyone at Nestlé. Employees were able familiarize themselves with the tool, including the connectivity, modeling, and visualization features. Sharing reports, however, was limited to downloading and emailing.
Nestlé performed the Power BI cloud compliance assessment and released Power BI Pro to a pilot user group of around 700 users, allowing business users to more easily author and share Power BI content. During the pilot phase, Nestlé also introduced Power BI Premium and implemented three global enterprise gateways.
In early 2018, Nestlé released Power BI to all its users globally. Since becoming generally available, the company's user base has grown to over 45,000 monthly active users. As Nestlé has developed its strategy around self-service BI, it has taken action in phases. By incrementally implementing Power BI, it continues to create a strong and lasting solution.
Empowering employees to make data-driven decisions
Power BI is now in use all around the world at Nestlé. A marketing application was designed to provide a single dashboard-style interface that gives access to critical business and brand performance metrics that inform important business decisions for Nestlé Purina PetCare, the animal food brand of Nestlé.
The dashboard compiles Purina marketing data from a variety of internal and external sources, including data from media agencies such as Nielsen, custom research, syndicated sales sources, social media, and points-of-sale.
The Power BI application presents two report pages for any of the company's brands. The Brand Sales Metrics page incorporates retail sales and shipment data from a variety of sources to provide an overall picture of a brand's health from a financial perspective. With all shipment and financial data together, dashboard users can get the whole picture to make strategic decisions on actions to cut costs and increase sales.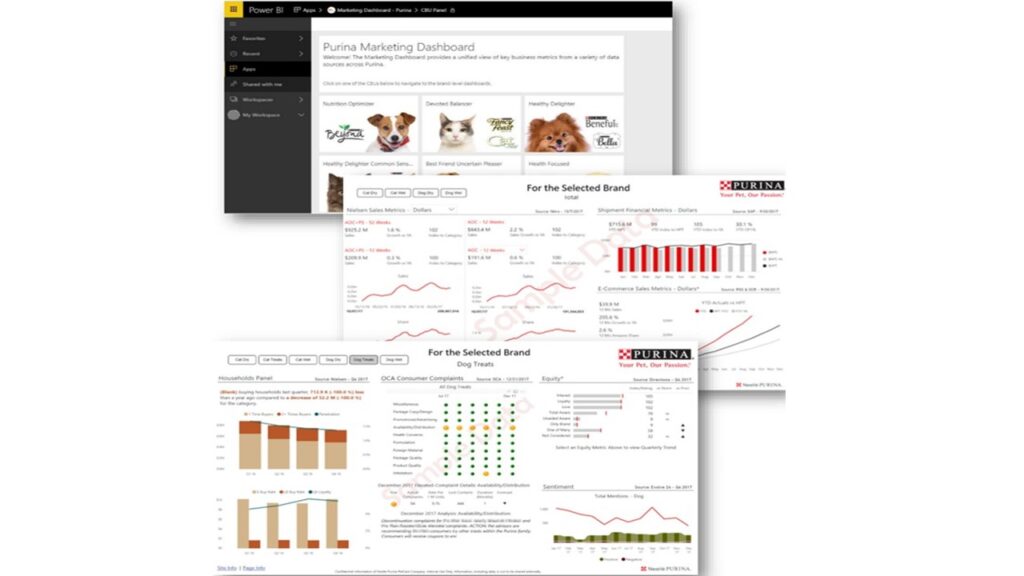 Figure 3. Purina Power BI dashboards used to understand sales metrics and brand sentiment
The Consumer Metrics page incorporates brand equity, brand sentiment, household panel data, and consumer contacts from a variety of sources to give an overall picture of how well the brand is regarded. Having all the data combined in one place leads the team to conceptualize why perceptions are a certain way and react to adjust accordingly. Power BI consumers can visualize equity metrics in a certain time frame to gain deeper insights.
Power BI Pro and Power BI Premium make it so those who need the reports can access them without having to email files from person to person. Users can customize reports to personalize the information that's necessary to help them make the best data-driven decisions for their roles.
And while Power BI was initially positioned as a self-service BI tool for business users, the tool's success has also led to implementations within IT. Some IT reports are now created in Power BI and are used as centralized BI throughout the company to provide global data.
Nestlé staying competitive with modern technology
Nestlé continues to be competitive by making smart, strategic technological investments to empower employees and create a modern and advanced organization. And the company is continuing to develop its business by implementing advanced BI platforms like Power BI and Azure to gain deeper insights. Business users throughout the entire company are empowered to visualize data holistically instead of piece by piece, making faster and more effective decisions.
In 2021, Nestlé plans to introduce improved connectivity to SAP data warehouse systems, improve the performance of its Power BI dashboards, and incrementally roll out other features. The company is also working on a number of analytical solutions in Azure to take advantage of more analytical capabilities.
In a rapidly changing environment, the key to success at Nestlé has been its ability to balance continuity with change, and it has required discipline and decisive actions to build sustainable value for the long term. Nestlé changes by adapting its portfolio to meet evolving consumer demands, pushing the boundaries of science, accelerating innovation, and driving greater agility and efficiencies, and the company is continuing its nutrition, health, and wellness journey while staying true to its purposes and values.